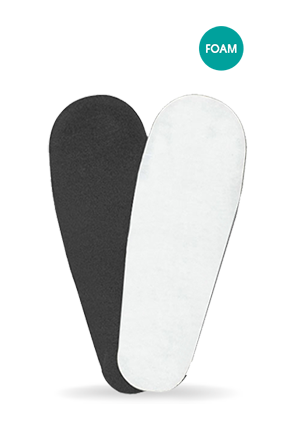 Black Foam Stick on Feet for Spray Tanning
Sale price Price $19.95 Regular price
About This Product
Foam Stain Proof Soles protects the soles of the feet from unwanted Spray Tan.
Here are some simple tips on how to use Stain Proof Soles:
Simply peel back the paper to reveal the sticky side of the sole.
Place on the ground sticky side up and direct your client to step on to the "Sticky Soles" ensuring they place their feet in the middle of the soles.
When treatment has finished, slowly peel the Sticky Sole off your client's feet and discard.