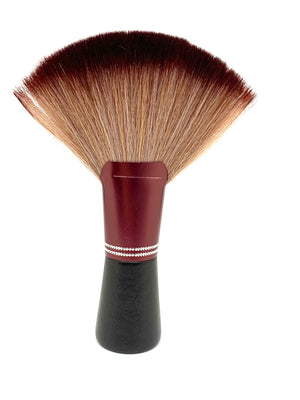 Finishing Powder Brush
Sale price Price $9.99 Regular price
About This Product
This full-body powder brush is made with very soft synthetic hair.  This fan-shaped brush allows for a perfect full-body powder application around all curved areas of the body.
Size: 1.6 x 6.7 x 6.3in
Directions For Use
Use a rinse-free, antibacterial spray on brush between clients. Wash each brush at the end of the day. It is recommended to use a small amount of baby shampoo on the synthetic hair only and softly work up a lather and then rinse with warm water. Be careful not to get the wood handle or ferrule of the brush extremely wet. Do not soak or submerge the ferrule or wooden handle in water. This will cause the glue to deteriorate between the ferrule and the wooden handle and also affect the paint on the handle. Gently remove excess water by wrapping in a towel, shake out gently and then stand them up to air-dry overnight.