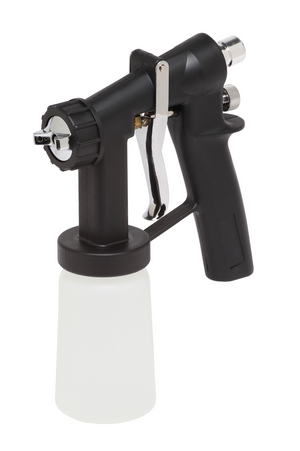 Apollo T6000 HVLP Applicator
Sale price Price $161.95 Regular price
About This Product
The HVLPsun T6000 Mist Applicator is a high quality, yet affordable spray tanning gun. It's designed for low, care-free maintenance and superb performance. It comes complete with a 8oz (250cc) cup for multiple tanning sessions. There are no "O" rings which make clean up and maintenance super easy. The handle remains cool to the touch, even for long spray sessions and the exclusive, precision engineered nozzle provides unsurpassed atomization with minimal overspray.
Fits Apollo systems or any system with standard quick connect coupler.
Contact us if you have questions to see if your system is compatible with this gun.