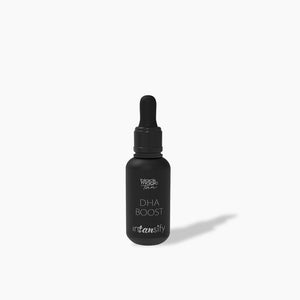 Black Magic Tan Intansify DHA Boost Drops
Sale price Price $25.00 Regular price
Intansify DHA Booster drops provide the perfect solution for those salons who need a darker tan and don't have enough stock on hand.
Formulated with 100% natural DHA, DHA Booster drops are designed to gradually increase the depth of color in the tanning solution.
Directions
Place your tanning solution into the pot of your spray gun. Add 11 drops per 100 MLS to increase the DHA percentage by 1%.
Most tanning solutions contain between 10% or 15% DHA. Please be mindful of your client's skin type to avoid overdevelopment.
* 1% will increase the darkness considerably
Directions:
Use 11 drops in 100mls of Black Magic Tanning Solution. Do not exceed this amount. Experiment and record the number of drops to find the best results for your client's skin type.
Key Points:
Add more DHA to your tan
Boost your color
Naturally Derived DHA
Highly Concentrated